Soil Health Company with Products and Services to Improve the Profitability of Growers
For farmers, especially those with high value crops who want to improve the quantity and/or quality of their yield, SymSoil RC increases and improves soil health, which in turn impacts the crop.
Different from Bug-in-a-Jug competitors, RC (Robust Compost) has broad biodiversity across 7 types of life. Wild-sourced microbes feed the plants the way nature intended.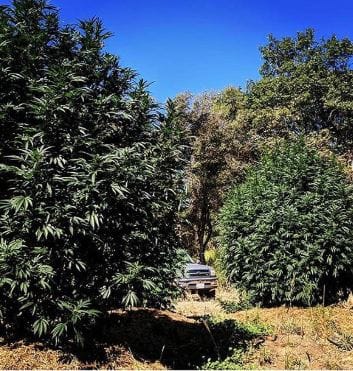 We farm wild-sourced soil microbes, and blend them into commodity compost which is essentially sterile. Thus, we have the best quality control and the lowest costs in the "Living Soil" industry. Ag Biologics are a $2.8B industry, with a 40% CAGR.
Using concepts from the shared economy, we solve two agricultural problems. As a service to organic farmers, SymSoil converts agricultural waste into rich compost for their use. Robust Compost is also known as Soil Food Web or Living Soil. In addition to cash, SymSoil receives product, which is used in the hub to source various types of microbes. These are farmed to create our core product, Robust Compost, which in turn is sold to other growers. Skilled artisans currently manufacture this product in small batches, and it is chronically in short supply. Its value lies in the reseeding of the soil microbes to restore fertility to the land.
Investment
$1,500,000 per location
Initial Payback 150% of Investment
60% of Free Cash Flow until 150% of Investment repaid, then 25% of Free Cash Flow.
Expected IRR is 26%
Time Horizon
This is a 10 year Investment.
Expected Return
The 150% is expected to be paid out during the second and third year. Thereafter, an annual payout in excess of $1 million per year is anticipated
Customers
Local customers within a region.
There is unmet demand in So. California, Colorado, Arizona, Washington State, Texas, New York and throughout the Midwest
Use of Funds
Equipment
Working Capital
Marketing
The challenge for outdoor and hydroponic growers is providing plants with nutrient cycling the way nature intended.
Living Soil Biofertilizer (Robust Compost) is expensive and chronically in short supply
Most product available has poor quality
Soil microbiome impacts flavor, quality and, in the case of food, nutrient density
Healthy soil has thousands of species across 7 types of life. SymSoil farms each type of life, and recreates the complete soil ecosystem.
Lowest production costs in the industry, through a new, patent pending, manufacturing process
Quality Control based upon the ability to adjust each of 7 levers. (That is, we can adjust fungi, protozoa, etc. to engineer a specific solution for crop, soil or weather)
Consistent quality for the core products, plus multiple revenue streams
Mainstream agriculture has historically changed slowly, but SymSoil's disruptive technology leverages consumer trends towards organics, by offering farmers a rapid conversion to organic methodologies without increased costs.
Additionally, farmers throughout the United States are increasingly seeking improvements in water efficiency.
Can investors receive commissions?
Yes, most of our partners have agricultural backgrounds and connections with early adopters in their areas. Let's talk about your unique situation and make it a mutually beneficial opportunity.
Quality Control?
We have strong quality control protocols, but are currently working on a technology (hardware and software) to reduce costs with automation. As this solution is made available as a SAAS offering to existing soil labs, this will allow SymSoil to set the standards for the ag biologics industry.
Founder & CEO
25 years of experience in investments and finance (MBA/CFA). Portfolio Manager HMSCX mutual fund.
Working with green or impact startups since 2010 and agricultural companies for last five years
ElizabethP@SymSoil.com
833-SYMSOIL (833-796-7645) x148
Co-Founder & President Science
Over a decade of experience in organic farming, focusing on a variety of approaches to composting and microbial development on behalf of farmers and cultivators.
KHinson@SymSoil.com
Eli Bakofsky, CFO
Former Controller at AT&T Wireless,
Former CFO at Call Sciences & Mobile ESPN 
EBakofsky@SymSoil.com
C. Lynn Lowder, General Counsel
Former COO at Colt Firearms,
Former General Counsel at Mailboxes Etc.
Mustang Recon Marine and JAG
Nic Albert, General Manager, Suisun Valley ,
Environmental Engineer with Soil Food Web training.
Cuauhtemoc Landeros, Vice President/Science Team and Co-Founder
Cuauh is the team's fungi expert, and has advanced training in Soil Food Web and Permaculture Design
Peter Hirst, Co-Founder and Director of Co-Compost Products
Peter is a nationally recognized expert in biochar and was founder of New England Biochar.