California vineyards using biochar include: Ridge Vineyards, Clos de Bois and Paradise Ridge Winery (Sonoma County), Bonny Doon Vineyard at Popelouchum vineyard (San Benito County), Bonterra Vineyards (Mendocino), Spring Mountain Vineyard (Napa County), Monterey Pacific Vineyard Management Company (Monterey County), and many others.
Hans-Peter Schmidt is the European thought-leader in using biochar in vineyards. He first established a biochar trial at experimental vineyard Domaine de Mythopia in Switzerland in 2007. Since then, his work with biochar has expanded into Germany, Norway, France, Switzerland, Spain, Italy and Austria. He has published the following information about biochar improving production and quality of wine grapes.
The 2010 data collected for the biochar experiment confirm the results of previous years and show ar has a significant influence on all parameters investigated. Due to the significantly improved grape health, higher anthocyanin, higher amino-N and lower acid value an improved wine quality can be expected in the biochar treatment. It confirms literature findings (Lehmann 2003) that biochar treatments shift plant nutrient uptakes to their particular optimum ranges. For some elements, this means an increasing uptake while for others a decrease.
What is BIOCHAR?
Biochar is a solid material obtained from the carbonization of biomass.
It is a fine-grained, highly porous charcoal that enhances soil by retaining nutrients and water.
Customers use SymSoil as a biochar activator
to enhance terrior.
This is achieved through reduced compaction, improved porosity, cation exchange, increased pH, retained water, improved hydaulic conductivity, promoted growth of microorganisms and
Vineyard Biochar Classes in Sonoma County, Napa, and Solano Counties
Join us in a class on how to create biochar with your farm's agricultural waste. As a service, SymSoil's team can come to your farm to do a burn or create compost.  We can create a sustainable process that works in your farm for future seasons.
To learn more about currently booked Biochar Burn Classes at other locations, or to book a burn at your location, contact
info@symsoil.com
.
Check Out These Articles and Our Blog Below
Biological Terroir –Why it Matters & How to Improve it
Biochar in Viticulture New Results
by Hans-Peter Schmidt and Claudio Niggli
Plant growth improvement mediated by nitrate capture in co-composted biochar
by Claudia I. Kammann, Hans-Peter Schmidt, Nicole Messerschmidt, Sebastian Linsel, Diedrich Steffens, Christoph Müller, Hans-Werner Koyro, Pellegrino Conte, Stephen Josep
How Biochar Improves the Environment
Reducing nitrous oxide emissions 50-80%

Reducing phosphorous and nitrogen in groundwater

Increasing soil carbon and reducing atmospheric CO2

Reducing forest fuel load

Sequestering carbon
0% biochar on left
​20% biochar on right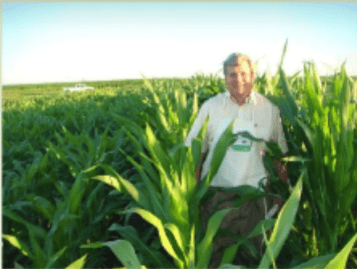 Corn in poor soil on left
Biochar amended soil on right
SIGN UP NOW: Biochar & Biology Hands-On Learning in Healdsburg, Sonoma County
$75 for 2 days/$45 for single day (includes Lunch).