SoilFoodWeb Institute Grapes Case Study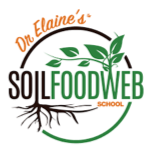 This is an example of biologic farming, from the Soil Food Web Institute, based upon one of Dr. Elaine Ingham's clients in Australia.
Soil Foodweb is an international soil biology group providing laboratory soil testing and soil biology consultancy services.  It was founded by Dr Elaine Ingham, a leading international soil microbiologist.  The systems developed by Dr Ingham have been designed to analyze the microbiology present in soil samples and to develop appropriate responses to achieve desired levels and balances of soil microbiology.
The farmer used Robust Compost which hit the Soil Food Web criteria for soil microbe biome components along three measures: 
Amount of Life
Seven Types of Life
Wild-Sourced Biodiversity within Each Life Form
SymSoil® RC achieves the same biological measures and criteria and felt this was a relevant case study in biological farming. SymSoil manufactures and sells Robust Compost, offers on-farm composting in Solano, Napa, Sonoma and Yolo counties of California  and offers biological soil assessments through our lab in Fairfield, California.   
A grape farmer in Australia started a Soil Food Web (SFW) program of improving soil health on a non-productive farm.  On-farm composting was supervised by the original "Microbe Herder", Dr Elaine Ingham, who developed the SFW system.
Through on-farm composting, which creates robust compost which meet the SFW specifications, a complex community of wild-sourced soil microbes, was cultivated.
This material, full of active soil microbiology, was used to restore soil and plant health and vine fertility.  
The program achieved the following:
Plant health was restored within one year. With normal yields achieved in the first year. (Note: this was not a drought year.)
The following year, during the drought, the treated vines produced 75% of normal yields. Untreated vines produced 30% to 50% of normal yields.
Water consumption tracked and was 50% lower in treated areas than the untreated vineyards.
The farmer also reported a 16% decline in Operating Costs.
For more details, please contact the SoilFoodWeb Institute https://www.soilfoodweb.com/ or http://www.soilfoodweb.com.au/