For news inquiries contact:
Eli Bakofsky
Chief Financial Officer
Office: 833-SYMSOIL (833-796-7645)
Ebakofsky@symsoil.com
Solano County Farm Bureau Newsletter published an article about SymSoil, a member of SCFB.
Peter Hirst, SymSoil Cofounder and Director of co-composting products has been following the evolving California regulatory environment For on-farm composting.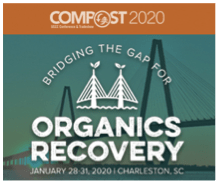 Company Leadership Spreading SymSoil® Inc.
Fastest Growing Ag-Tech Company Cross Country at Industry Events
SANTA ROSA, CA – January 23, 2020 –   SymSoil, Inc. today announced that its senior staff  is featured and participating in  upcoming regenerative agriculture industry conferences. The exceptional depth, unique knowledge and talents along with active passion of its professionals keeps SymSoil in the vanguard of the ever expanding conservation and rehabilitation approach to food and farming systems…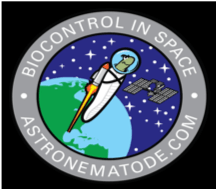 SymSoil® Inc. Astronematodes to Supercharge Soil Amendment
Fastest Growing Ag-Tech Company Announces Rocket Riders for Organic Pest Control
SANTA ROSA, CA – January 13, 2020 –   The proven results technology of SymSoil's family of natural soil health products is getting a boost from beneficial nematodes that have stood the test of microgravity in the International Space Station…
SymSoil ® Inc. Suisun Valley Promotes Nic Albert to General Manager
Fastest Growing Agri-restoration Co Expanding Excellence & Commitment
SANTA ROSA, CA – December 18, 2019 –A Craigslist salesperson ad brought Nic Albert to SymSoil last February. Recently, SymSoil CEO Elizabeth Pearce announced his promotion to General Manager of the company's home production hub in Suisun Valley, CA…
SymSoil® Inc. Releases Revolutionary Grow Cubes
SANTA ROSA, CA – December 12, 2019 – The much anticipated Amazing Results Grow Cubes are being released for sale this week by SymSoil, Inc. The complete living Soil Food Web is in every single 1.5 inches of peat cube.
SymSoil ® Inc. NAMED AMONG MOST PROMISING AGTECH CO'S 2019
"Start-Up City Magazine" Features SymSoil in Top 15 AgTech's to Watch
SANTA ROSA, CA – September 30, 2019 – Leadership, progress, technology, mission, and business model were considered when SymSoilTM was recently awarded a significant distinction. Startup City Media serves timely business data and insight to C-Level officers, CIO's, CEO's, and CPO's in addition to business accelerators and investors…
STEEL WOLF VENTURES REDEFINES TRADITIONAL CAPITAL RAISES
Seasoned Investor Group Niche Building
BEVERLY HILLS, CA, July 25, 2019 – Newly formed Steel Wolf Ventures (SWV) has announced a hybrid business investment and equity funding model for cutting edge entities beyond family and friends financing in capitalization needs but yet not large enough for traditional institutional funding…
SEVEN STARTUP COMPANIES PARTICIPATING IN AGLAUNCH BOOTCAMP
A full life-cycle in agriculture from soil health to human health featured
ONESBORO, Ark. (July 24, 2019) — Seven innovative startups have been selected to participate in the AgLaunch Bootcamp hosted this week in partnership with Arkansas State University, and Arkansas Department of Agriculture at the Delta Center for Economic Development at Arkansas State University campus in Jonesboro. This is the second of two bootcamps AgLaunch has hosted as part of the agricultural-focused Small Business Administration's Regional Innovation Cluster. These teams represent innovations in the food and agriculture sector demonstrating next-generation approaches to creating sustainable farming systems of the future…
SymSoil VP of Science Peter Hirst presenting at BioChar North American Summit SymSoil Patented Technology Featured
Fairfield, CA, May 17, 2019 – Peter Hirst, SymSoil Vice President of Science, a nationally recognized leader in Biochar and related agricultural activities will present, "A Commercial System Combining Two Powerful Principles – The Soil Food Web and the Conditioning Effect of Biochar," at the Biochar & Bioenergy 2019 North American conference in Fort Collins, Colorado, June 30th – July 3rd.
SymSoil ® Inc. and GEOTEA Collaborating
Fastest Growing Agri-restoration Company and World Leading Compost Tea Machine Manufacturer Announce Expansion Plans.
SANTA ROSA, CA – May 15, 2019 – SymSoil, Inc. will become the West Coast Distributor of GEOTEA 250 Compost Tea Machine and GEOTEA Complete Activator sold in conjunction with SymSoil Robust Compost.
In a joint announcement today, CEOs Elizabeth Pearce and Robert Posthuma released more detailed information about their upcoming partnership…
SymSoil ®, Inc. Accrues Benchmark Angel Investor
Fastest Growing Agri-restoration Company Expanding
SANTA ROSA, CA – April 18, 2019 – SymSoil, Inc., an agri-restoration leader in developing biological soil amendments is pleased to announce a milestone 10th Angel Investor. CEO Elizabeth Pearce said, "Announcing Angel Investors is not generally Press Release notable. But, as we get closer to this round's goal of $1.5M, our team is fully realizing SymSoil is not just a giant science experiment…
SymSoil® Robust Compost now available on Amazon
SymSoil announces its premier product, Robust Compost, is now available for sale on Amazon. This product offering is the first time SymSoilTM will be available on broad scale, directly through the Amazon e-commerce site. The one-pound container contains an ideal amount Robust Compost to add to existing soil for smaller garden space, such as two rosebushes, one tree or a 2' by 8' planter…
SymSoil teaches vineyards how to enhance terroir
SymSoil announces their first hands-on Biochar Burn Classes for vineyards. This two day event includes, a full day of interactive opportunities to allow vineyard professionals to learn how to create biochar from agricultural waste. The second day, will the Science Team will teach how to activate biochar with biology, increasing the benefits frombiochar. This sustainable process promotes healthier soils, improves terroir and plant health, down to the roots. SymSoil's patent-pending process cultivates the complete soil ecosystem, using methods from multiple composting traditions and proprietary techniques…
New chemical-free soil amendment firm sets up in Solano
FAIRFIELD — A firm looking to plant itself in California is using International Compost Awareness Week to announce it is making Solano County its home base.
SymSoil, formed in November, plans to establish a 10,000-square-foot Center for Soil Science at the Solano County Fairgrounds and has formed a strategic alliance with the Recology composting operation to start the initial soil amendment project…