Living Soil improves food production. SymSoil recolonizes the native biome restoring soil health and reducing the need for agrichemicals.
"We are part of the earth and it is part of us … What befalls the earth befalls all the sons of the earth."
Certificate of Compliance for SYMSOIL V50 (50% RC & 50% FUNGAL INFUSED BIOCHAR)
Certificate of Compliance for SYMSOIL RC (ROBUST COMPOST)
SymSoil's patent pending process cultivates the complete soil ecosystems, using methods from multiple composting traditions and proprietary techniques.
Elizabeth Pearce
CEO
25 years of experience in investments and finance. She has been working with green or impact startups since 2010 and with agricultural companies for the past several years.
Katherine Hinson,
President, Science
Has spent a decade in organic farming, with a focus on a variety of approaches to composting. ​
Peter Hirst,
Vice-President
President,
Production & Logistics
Nationally recognized expert in biochar, related chemistry and agriculture. Has over a decade of biochar innovation.
Cuauhtomec Landeros
Vice President
Has been trained as a Soil FoodWeb Advisor and as an Advanced Permaculture Designer. He has 9 years of composting experience.
"The nation that destroys its soil destroys itself."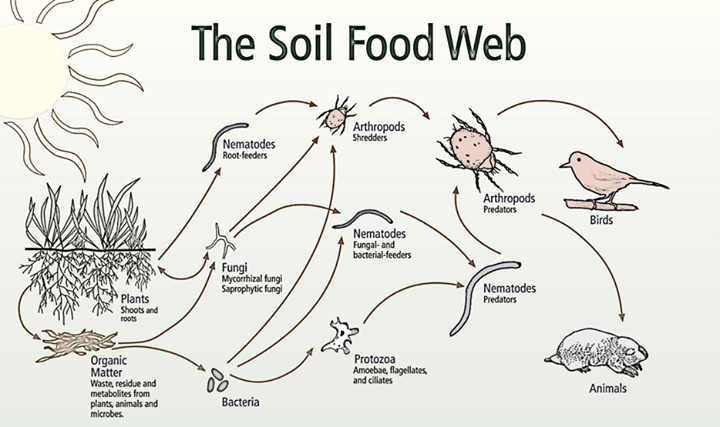 SymSoil increases farmers' productivity by restoring wild microorganisms, which live symbiotically with plants.
SymSoil Inc. — A California Benefit Corp.
A scalable alternative to chemical fertilizers. Bacteria that break down glyphosate in every batch. Specialized batches for plants in salty or alkaline soil or environmental remediation.
SymSoil comes with:
Experienced Management Team made up of Leading Experts in Living Soil
Intellectual Capital
Proven Business
Concept
250 ton "small" first batch
Initial Orders