Help us help you –  SymSoil is actively trying to shape emerging regulations to recognize the value of healthy soil.  The goal is to help family farms improve profitability by encouraging high quality on-farm composting and the restoration of soil biology.  SymSoil's co-founder, Peter Hirst, is on several committees which are participating in the legal and regulatory framework that is changing.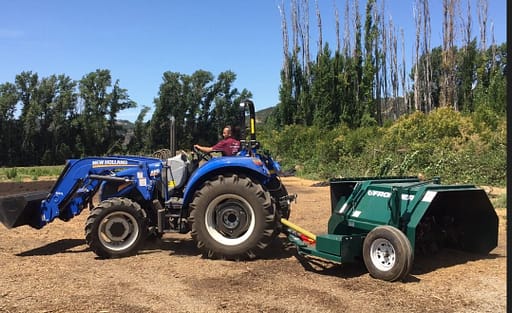 SymSoil is a soil health and offers on-farm composting services in areas where we have operating hubs. We are also in the market to buy compost that meets our biological specifications.
Talk to us. Your farm's ag waste may be our solution!
In some situations, the cost to make the compost can be offset by our purchase of some of the finished product. 
SymSoil is pushing the regulatory agenda in 3 areas:
More flexibility around inputs into compost, to give farmers the ability to create higher value compost, with more biology. We expect this to create higher economic returns to on-farm composting to farmers.
A focus on the carbonshed, a concept similar to a watershed. A carbonshed is a region where carbon-dense material can be moved and shared across users.
A focus is on the microbial life that comprises the soil microbe biome. This will encourage composting that is more valuable to the end users.
Please reach out to us with your thoughts and suggestions.  Share your vision of what on-farm composting means to you, so that we may communicate and advocate for our mutual interests in developing this enterprise.  Your voice will inform our contribution to the On Farm Composting Working Group .
A carbonshed is an area where carbon (often agricultural waste) can be moved and used efficiently. Think about the way a hydrologist views a watershed: a local area within which the resource is effectively and efficiently collected, transported and exchanged in an economically and ecologically sound system. Woody and green materials, biochar and compost are all part of a region's carbonshed, as well as the organic material in the soil.
Notes as of June 1, 2020
Meetings of California's new On-Farm Composting Working Group began late in May, and SymSoil was there to represent farmers. The Group is coordinated by the California Department of Food and Agriculture (CDFA) to put some meat on the bones of the new On-Farm Composting regulations adopted by the State Water Resources Board in April.
Under the new regulations, agricultural sites (that is, farms) will be able to conduct compost production operations at larger scale and with significantly less restriction that previously possible. Earlier restrictions limited composting by farms to feedstocks produced onsite and allowed only a small quantity of material to be sold or used offsite.
As SymSoil has developed its on-farm composting service over the past few years, it has identified these restrictions as serious impediments to efficient, ecologically sound distribution of resources and organic materials across farm communities.
This, in turn, will enable SymSoil to support farms in optimizing composting resources already available to them and utilizing combined resources not previously available. We will now be able to this at a scale that makes economic and ecological sense to individual farms and whole communities.
To help achieve a working system of on-farm compost operations, CDFA began this week by sponsoring the first Working Group committee meeting, that of the Net Community Impacts Committee. This group is charged with identifying the environmental factors to be measured, monitored, and reported on as the on-farm composting effort grows. This will take the form of an ongoing life cycle analysis (LCA) of the net effects of farming in the agricultural community.
This LCA model will be passed on to a Regulatory and Permitting Alignment Committee, which will use the model as a template for synchronizing the monitoring and regulatory adjustments across the more than one dozen agencies with a stake in environmentally successful composting. The combined efforts of these two committees will in turn inform the efforts of the Implementation Committee in developing and supporting the Best Management Practices that will eventually govern On-Farm Composting.
Thus, as a member of the Net Impacts and Alignment Committees, SymSoil is in a strategic position of leadership in developing the Best Management Practices for this emerging enterprise.
As a starting framework for the Impacts discussion, representatives of the State Water Board presented elements of a model it has used to monitor environmental effects of commercial composting operations. This is essentially a catalog of the usual suspects in air and water quality monitoring in California:
As can be discerned from this outline, the starting concern of the Water Board is on environmental externalities, which is in alignment with their charter.
To this list of environmental concerns, SymSoil has already made two additions:
the expansion of soil carbon criteria to include the several forms of carbon as they actually work in the soil, and
consideration of biological diversity and activity in produced compost and in treated agricultural soils.
The first of these was readily accepted by the group and is now in rough form in the mode outline.
The second was more novel, and arguably more important to soil health, nutrient cycling to benefit plants, water retention by farmland and carbon sequestration. Benefits that, historically, have not been part of the regulatory consideration.
This will be a continuing theme and goal of SymSoil's participation to increase appreciation of soil microbiome diversity as a community environmental value.
SymSoil also suggested separate consideration for handling and classification of woody material – woodchips and sawdust in particular – from highly bacterial and nitrogen-rich materials such as green waste, manure and food waste, which have been the traditional focus of compost operational concerns.
As a result of our suggestion, the committee is considering treating woody and other brown carbon materials in a separate category and even not including it in the calculation of compostable feedstock for purposes of on-site volume limitations.
Other additions to the basic criteria generally approved by the group are water retention and conservation, other beneficial effects such as overall nutrient increases, and formation of a support network or clearinghouse for connecting farmers with composting resources and expertise. SymSoil was an enthusiastic supported of each of these.
The Working Group process continues tis week with the first meeting of the Permitting and Regulatory Alignment Committee, where we expect o gain a better understanding of the network of regulations and agencies that will need to have their oversight addressed and possibly modified for purposes of implementing the Water Board's new regime.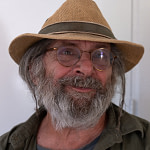 Please reach out to us with your thoughts and suggestions.  Share your vision of what on-farm composting means to you, so that we may communicate and advocate for our mutual interests in developing this enterprise.  Your voice will inform our contribution to the On Farm Composting Working Group .
About SymSoil® Inc.
SymSoil is an evidenced-based soil health company and leader in development of biological soil amendments for agriculture. The company provides products and servics that restore the microbes that provide the right food to plant roots, improving plant health, and making food more nutrient dense and flavorful, the way nature intended. SymSoil has products and services which assist growers in improving profitability. Its flagship product, SymSoil® RC (Robust Compost) is a complex community of soil microbes, which includes in excess of 1,000 species, covering broad biodiversity of bacteria, fungi, amoebae, and other protozoa, beneficial nematodes and microarthropods. SymSoil was named one of 2019's AgTech Companies to Watch. Accredited Investors can learn more about SymSoil as an impact investment here.
If this topic is new to you, we suggest you start here: