Environment Celebration Institute Grapes Sonoma Case Study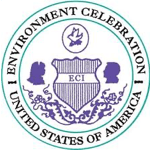 This is an example of biologic farming, from the Environment Celebration Institute, formerly known as Nature Technologies.  
Environment Celebration Institute (ECI) is a Northern California non-profit providing training, laboratory soil testing and soil biology consultancy services.  In addition, they sell a variety of biologic products and compost tea brewers.  ECI has published a number books, including Adding Biology – For Soil and Hydroponic Systems, co-authored by Carole Ann Rollins and Elaine R. Ingham in 2008. As a biologic consulting firm, they strive to help customers to achieve desired levels and balances of soil microbiology.
Cline Cellars used 15 gallons per acre of Actively Aerated Compost Tea (AACT), based upon robust compost.  Robust compost is solid material which hits the Soil Food Web criteria for soil microbe biome components along three measures: 
Amount of Life
Seven Types of Life
Wild-Sourced Biodiversity within Each Life Form
SymSoil® RC achieves the same biological measures and criteria and felt this was a relevant case study in biological farming. SymSoil manufactures and sells Robust Compost, offers on-farm composting in Solano, Napa, Sonoma and Yolo counties of California and offers biological soil assessments through our lab in Fairfield, California. One cubic yard of SymSoil® RC, in a GeoTea 250 brewer can make over 6,000 gallons of Actively Aerated Compost Tea (AACT).