Soil's patent pending process cultivates the complete soil ecosystems, using methods from multiple composting traditions and proprietary techniques.
Current SymSoil Batch Information
Find current and past biology results for our batches, including Biology Analysis, DNA Analysis, Chemistry, Heavy Metals (Coming Soon)
Take a look at the availability of batches including inventory, locaiton and delivery dates.
SymSoil offers customized products like Grow Cubes, F:B Ratio 1:2:1, F:B Ratio 2:1.
BATCH ONE — Biology Report, September 18, 2018
BATCH ONE — Chemistry Report, September 1, 2018
Batch One – Heavy Metal Memo and Lab Results
BATCH ONE — Ingredients memo
Microbes for Breaking Down Glyphosate
SymSoilTM Robust Compos has been shown to break down break glyphosate into safe compounds, allowing other parts of the soil biome to be reintroduced.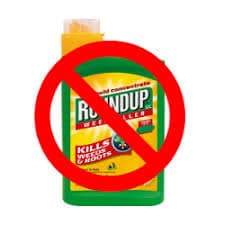 Glyphosate was developed by Monsanto in the 1970s, and sold under the brand name Roundup. Today, glyphosate-based products are the most...
Read More
Batch One of SymSoil™ Robust Compost has almost no heavy metals. More details to be found at SymSoil.com
Read More
SymSoil, a regenerative ag soil company, during the setup phase in Suisun Valley
Read More
SymSoil Grow Cubes are inoculated with the same soil biome as SymSoil™, with the addition of specialized microbes from manure from animals in the camel family.  This biological enhancement supports rooting and acts as a probiotic, sustaining beneficial biology through entire life cycle of clone/plant. 
Unlike rockwool, which is formed by spinning molten mineral or rock materials (such as slag and ceramics), SymSoil Grow Cubes are made from organic material which will, over-time, be absorbed into the soil.  
Contact Us to participate in grow cubes beta trials.  
​
Learn more about the details
Learn more about the details.