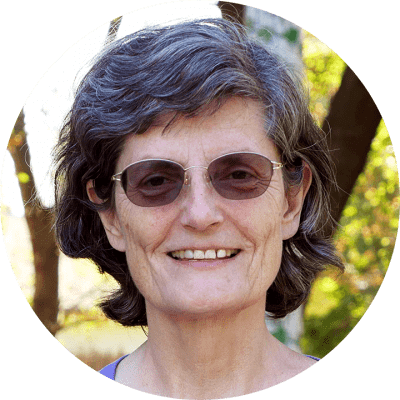 Dr. Ingham discovered the soil food web nearly 4 decades ago and has been pioneering research ever since. Widely recognized as the world's foremost soil biologist, she's passionate about empowering ordinary people to bring the soils in their community back to life.

Dr. Elaine's™ Soil Food Web Approach has been used to successfully restore the ecological functions of soils on six continents. The courses offered by Dr. Elaine's™ Soil Food Web School have been designed for people with no relevant experience – making them accessible to individuals who wish to retrain and to begin a meaningful and impactful career in an area that will help to secure the survival of humans and other species.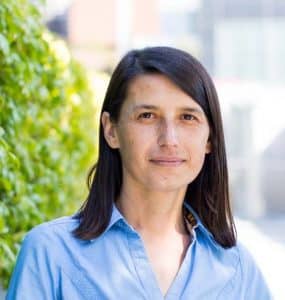 Dr. Fatma Kaplan is the CEO/CSO of Pheronym and an entrepreneur and accomplished scientist with experience in both biology and chemistry. She has a Ph.D. in Plant Molecular and Cellular Biology and postdoctoral training in Natural Product Chemistry with a focus on isolating biologically active compounds. Dr. Kaplan discovered the first sex pheromone of the nematode Caenorhabditis elegans and published in Nature in 2008. Then she discovered that pheromones regulate other behaviors in both parasitic and beneficial nematodes.

Dr. Kaplan conducted the first agricultural biocontrol experiment in Space at the International Space Station in 2020. She has very high impact publications and her dissertation was cited in textbooks within 5 years of publication. Dr. Kaplan worked as a scientist at NASA, the National Magnetic Field Laboratory and the US Department of Agriculture – Agricultural Research Service. Dr. Kaplan co-founded Pheronym to bring nematode pheromone technology to the market. Dr. Kaplan believes that nematode pheromone technology will provide effective, non-toxic pest control for farmers and gardeners.
Mitt has his Bachelor of Science from The Pennsylvania State University, his Masters of Science from. North Carolina State University and his PhD from the University of Illinois. He completed his Postdoctoral Research Associate at USDA North Central Soil Conservation Research Laboratory.

Mitt's speciality includes vegetable crops, invasive species, weed science, sustainable agriculture, and alternatives to methyl bromide.