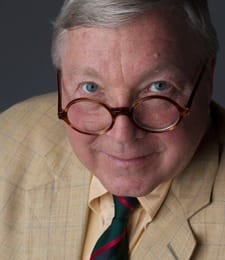 Michael V. Dyett, FAICP specializes in general plans, transit-oriented land use planning, zoning and transportation policy research. His international planning work includes an Archaeological and Cultural Resources Management Plan for El Mirador in Guatemala, the Abu Dhabi Development Code, Kuwait National Greenery Plan and the Tainan Strategic Plan for the Republic of China. Mr. Dyett holds a Master of Regional Planning from Harvard University, and an A.B. from Harvard College. He is a member of the College of Fellows of the American Institute of Certified Planners. He was a Trustee for the Headlands Center for the Arts (1999-2002) and served on the Advisory Council for the San Francisco Bay Area Air Quality Management District. He also was Vice Chair of Mill Valley's Miller Avenue Design Advisory Committee and is on the Boards of Directors of the California Film Institute, which runs the Mill Valley Film Festival, the Mill Valley Library Foundation and the Marin Theater Company.
Bill Wilson is President of Bill Wilson Environmental Planning, LLC, an international sustainable planning and environmental consulting firm with over three decades of experience. As a member of the USGBC LEED Technical Advisory Committee, Mr. Wilson is engaged in writing LEED Standards and next versions and awarding points for innovative project applications. Some examples of Mr. Wilson's design and planning work are the Natural Resources Defense Council's Robert Redford Building, Santa Monica, CA, the nation's highest rated LEED Platinum Green Building project; the Tree People Center in Los Angeles, CA, a major interpretive and administrative center, and production working nursery for urban tree planting; and the Audubon Center at Debs Park, Los Angeles, CA, a complex designed for 1500 visitors per day that is off-grid and completely self-sufficient for all utilities except public water. In addition, Mr. Wilson is a US EPA Registered Wastewater Consultant, a member of the California Environmental Health Association, and a founding member of the California Onsite Wastewater Association (COWA).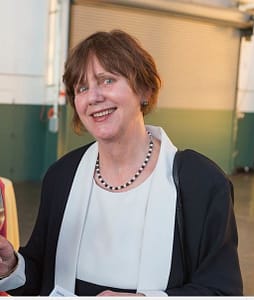 Human Resource professional with experience with major financial institutions, biotech companies and firms with significant organized labor employees. Also significant experience with employee engagement, and managing corporate culture during mergers.
Founder of Steel Wolf Ventures (SWV), a hybrid business investment and equity funding model for cutting edge entities beyond family and friends financing capitalization needs, but not yet large enough for traditional institutional funding. Victoria is a venture partner, broadcast host, real estate developer, executive producer, a works as an executive at BIZStarsTV and the new Venture Report.