We are your Living Soil Experts.
Don't you love a good origin story? In the start-up world, they are inspiring and full of challenges and passion for the project at hand. It's often joked that most entrepreneurs would say, six months or one year in, "If I knew what was involved, I'm not sure I would have started down the path."
SymSoil Inc. started as the biology equivalent of a garage start-up, in the backyard of the founder's home in Marin County, California.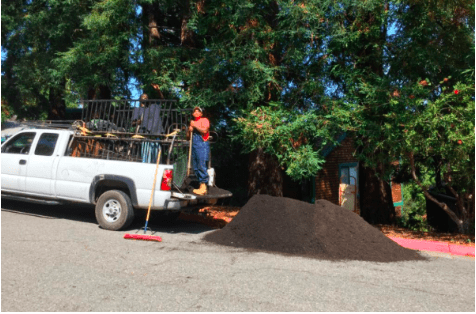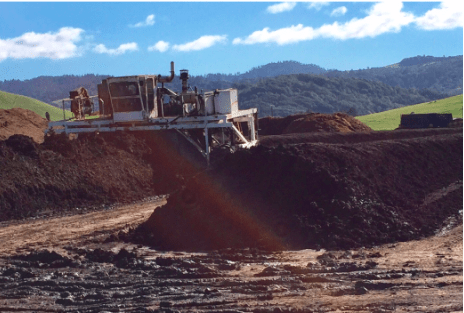 The start-up idea seemed so simple, the founder's backyard and the surrounding area bordered the Golden Gate National Recreation Area, which has a broad diversity of fungi and the exact soil microbe ecosystem described by Dr. Ingham as the Soil Food Web.
How hard to could it be to cultivate the soils and make them available to local organic farmers? After all, a handful of healthy soil has literally billions of species. Across the street from the backyard where SymSoil started was a woodpile, which over a decade had sprouted dozens of different types of mushrooms. There was two feet of redwood litter next to the carport and rotting oak trees on the nearby trails.
At the time of SymSoil's conception, thoughts of a facility with thousands of cubic yards in annual production and hundreds of thousands of dollars-worth of equipment weren't on the radar. SymSoil was not yet connected with the the multiple regulatory agencies with responsibility for protecting the public from runoff water and waste streams, as it is now.
Simply put, SymSoil started as a dream to do its part to help the planet. Before long, SymSoil had a full team setting microbe traps bring the wild, indigenous microbes into a number of compost piles and quickly outgrew the backyard in which the dream had begun.
Be it deep or shallow, red or black, sand or clay, the soil is the link between the rock core of the earth and the living things on its surface. It is the foothold for the plants we grow. Therein lies the main reason for our interest in soils.
— Roy W. Simonson, USDA Yearbook of Agriculture, 1957